MINELAB EQUINOX 800
FEATURES
SIMULTANEUS MULTI FREQUENCY PLUS A WIDE RANGE OF SINGLE FREQUENCIES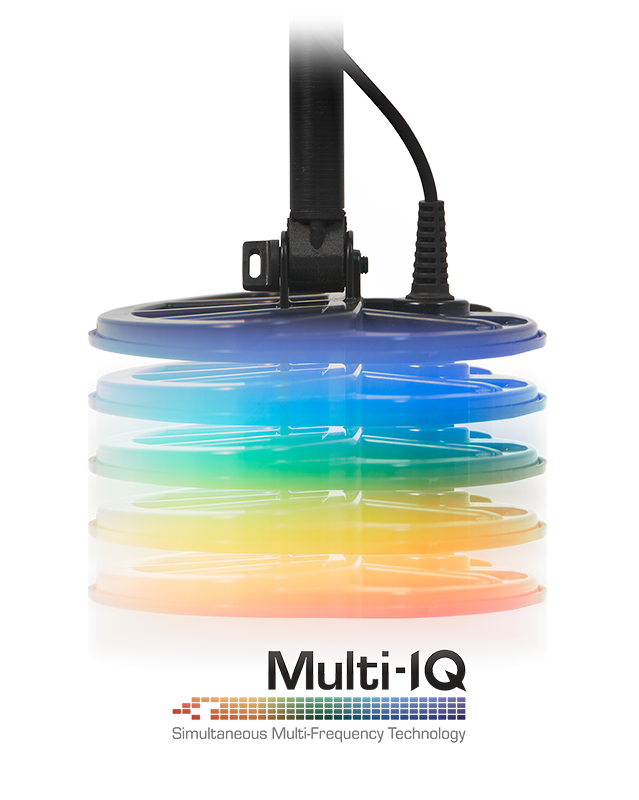 DETECT MODES
EQUALLY ADAPTABLE FOR ALL TARGET TYPES AND GROUND CONDITIONS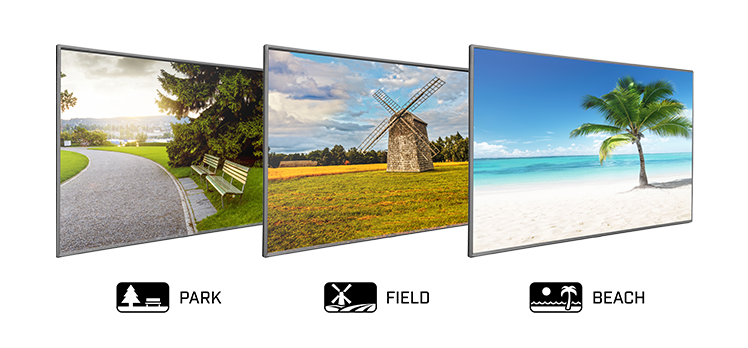 FAST AND ACCURATE TARGET ID
ENSURES YOU WON'T MISS ANY VALUABLE TARGETS AMONGST THE TRASH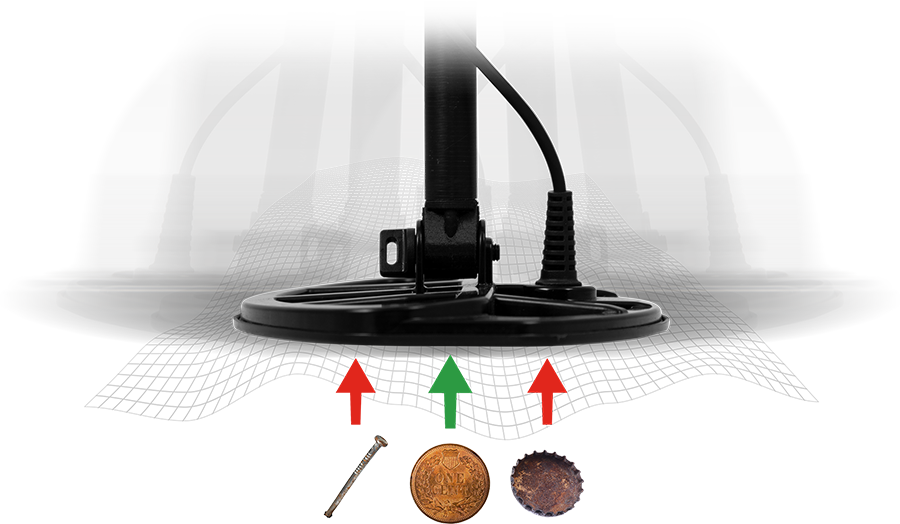 8 Custom Search Profiles
Each Detect Mode features 2 custom Search Profiles so you can save your favourite settings in each mode.

Wireless Audio
Experience ultra-fast wireless audio with the WM 08, or use fast aptX™ Low Latency / Bluetooth headphones.

Sleek & Lightweight
Rugged and lightweight construction allows you to enjoy long detecting sessions in any environment.

Waterproof
EQUINOX is fully submersible, ideal for detecting at the beach and in rivers, streams and lakes. (3m / 10-feet).

User Interface
The clear LCD features large Target ID numbers so you can see your target ID at a glance. All of the information you need when detecting is right there in front of you.
Detect Modes and operating frequency can be instantly changed at the push of a button for a dynamic and uninterrupted detecting experience.

Advanced Settings
Gain even more control of your detector audio with Advanced Settings; you decide how much target information you hear.
EQUINOX 800 Technologies



Multi-IQ
Multi-IQ Simultaneous Multi-Frequency
Low frequencies typically give more depth on large targets than high frequencies, which are usually more sensitive to small targets. With EQUINOX you can operate across the full spectrum of frequencies simultaneously for maximum results.
The EQUINOX 600 offers a choice of 3 single frequencies and the EQUINOX 800 offers the choice of 5 single frequencies. Both models cover a much broader range of targets when operating in Multi than any one single frequency can, however, if excessive ground noise is present in a particular detecting location, switching into a single frequency can help to eliminate this.
Detect Modes
Park | Beach | Field | Gold
Custom Search Profiles
8 (2 per Detect Mode)
Operating Frequencies (kHz)
Multi, 5, 10, 15, 20, 40
Noise Cancel
Auto | Manual (-9 to 9)
Ground Balance
Auto | Manual
Target Identification
50 segment notch discrimination | Ferrous: -9 – 0 | Non-ferrous: 1 – 40
Tone Break
Ferrous | Non-ferrous
Tone Pitch
Ferrous | Non-ferrous
Tone Volume
Ferrous | Non-ferrous
Weight
1.34 kg (2.96 lbs)
Standard Coil
11-inch Double-D Smart coil with skidplate (waterproof to 3m/10')
Audio Output
• In-built loudspeaker • 3.5mm (1/8") headphones (included) • Bluetooth compatible • WM 08 Wi-Stream compatible
Headphones (included)
Bluetooth and aptX™ Low Latency headphones (non waterproof)
Display
Monochrome LCD with backlight
LCD Backlight
Low | Medium | High | Off
Battery
In-built rechargeable Lithium-ion battery
Battery Runtime
Approx. 12 hours
Waterproof
Waterproof to 3m/10-feet
Key Technologies
Multi-IQ | 5F×8 | Wi-Stream | Bluetooth | aptX™ Low Latency
Other Accessories
USB Charging cable (1.5A), Multi Language Screen protectors
Software Upgradeable
Yes, via USB connection (Windows and OSX)
Warranty
3 years control box and coil
Equinox 600 and 800 Comparison Guide
Can't decide whether to go for the 600 or the 800? With glowing reviews of the two machines already coming in it is clear that both models are living up to the hype and are worthy of consideration for any detectorist. But you may be asking yourself whether you actually need the extra features of the 800 version. This comparison table will show you the key differences between the two models and help you decide which Equinox is the right detector for you.
Equinox 600
Equinox 800
Price
£699
£949
Park Mode
Yes
Yes
Beach Mode
Yes
Yes
Field Mode
Yes
Yes
Gold Mode
No
Yes
Custom Search Profiles
Six (Two per detect mode)
Eight (Two per detect mode)
User Profile Button
No
Yes
Operating Frequencies (kHz)
Auto | 5 | 10 | 15
Auto | 5 | 10 | 15 | 20 | 40
Noise Cancel
Auto
Auto | Manual (-9 to 9)
Ground Balance
Auto | Manual
Sensitivity
1 to 25
Target Volume
0 to 25
Threshold Level
0 to 25
Threshold Pitch
Fixed
0 to 25
Target ID
50 segment notch discrimination: Ferrous: -9 to 0 | Non-ferrous: 1 to 40
Target Tones
1 | 2 | 5 | 50
Tone Break
Ferrous
Ferrous | Non-Ferrous

Tone Pitch
Ferrous
Ferrous | Non-Ferrous
Tone Volume
Ferrous
Ferrous | Non-Ferrous
Recovery Speed
1 to 3
1 to 8
Iron Bias
0 to 3
0 to 9
Depth Indicator
5 Levels
Length
1440 mm (56.7 inch)
Weight
1.35 kg (2.96 lbs)
Supplied Coil
11 inch Double-D Smart coil with cover (waterproof to 3m/10')
Audio Output

Speaker
3.5mm (1/8") headphones (included)
Bluetooth® aptX™ Low Latency compatible
WM 08 Wi-Stream compatible

Included Headphones
Wired 3.5mm (1/8")
Bluetooth® aptX™ Low Latency
WM 8 Included
No
Yes
Display
Monochrome LCD Display with Backlight
Backlight Levels
On | Off
Off | High | Medium | Low
Battery
Internal Rechargeable Lithium-ion Battery
Battery Life
Approx 12 Hours
Waterproofing
3 meters (10 feet)
Key Technologies

Multi-IQ
3Fx3
Wi-Stream
Bluetooth®
aptX™ Low Latency

Multi-IQ
5Fx8
Wi-Stream
Bluetooth®
aptX™ Low Latency

Other Accessories
USB Charging cable | Multi-language screen protectors
Software Upgradeable
Via USB on Windows or Mac OS